TOP Hot 6 Summer 2017 Hairstyles
TOP Hot 6 Summer 2017 Hairstyles
You probably know about most trending hair styles, BUT do you know about these hot trending hairstyles that is taking social media by storm? 🤔
Don't be THAT hairstylist that doesn't know about that "Hair where you hide a rainbow" and be left scratching your head. 

😣 





Here are the top 6 most trending hairstyles to keep you up-to-date!


So right off the bat, here's number one,
1: Mermaid Hair 

 
This hair trend is hair with multiple pastel and/or ocean like colors beautifully blended in. This is great for you because you can use whatever colors you like! Make sure you have a color bar nearby for this one!



2: Peekaboo Hidden

R

ai

n

b

o

w





This hair trend is one of my secret favorites! Instagram and Pinterest has no shortage of ideas when it comes to cramming as many colors as possible into a single dye job. (Lucky for you right?) This is another job for a color bar, 
salon 

rolling cart & color tray handy for all these colors and accessories.



 
Lots of color, So in other words: STOCK UP ON YOUR PRODUCTS!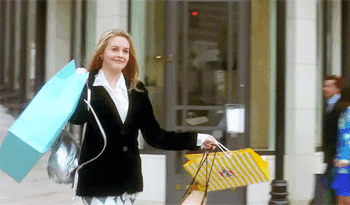 #3 Undercut for Women:


An

undercut

hairstyle

women currently consider as one of the trendiest in 2017, is an extreme type of haircut with one or both temple areas cut very short or even shaven. Although it's a very popular men's style, women also keep up with the trend. Keep your clippers handy for this one. For this we recommend an appliance holders for all your clippers for this style. 
#4 Grey/Silver Hair:
Gray hair has gone from dreaded to desired, as celebrities, models, and young women across the country head to salons to ask for silver finishes. This takes quite a few steps, especially if they have darker colored hair. But its a great look none-the-less and will look great when you post on your Instagram! (I've actually done this look with my own hair and it was one of my most favorites! 😍) 



#5 

Balay

age Hair:



Balayage hair color is actually a French technique that is one of the latest dye trend to gain international popularity. The goal of this style is to create soft, natural-looking highlights that look more modern than traditional coloring methods. This is a job for a salon rolling cart

 handy for all the tools and accessories need for this look.
#6 French Plaiting:
French plait, is a type of braided hairstyle. The French braid includes three sections of hair that are braided together from the crown of the head to the nape of the neck. There are variations on this hairstyle, including the Dutch braid and the Fishtail braid. But the most popular by far is the double french plait, it can be seen all over social media.
We hope this helps for this busy spring/summer bookings! Remember that coloring, and a lot of it, is very in right now so be prepared and stocked up with  lots of products!
Be sure to browse our site for all our awesome salon products and accessories to make this summer easier and effective! 💅💇✂️
Be sure to choose KELLER for all your salon, barber, and spa equipment needs!